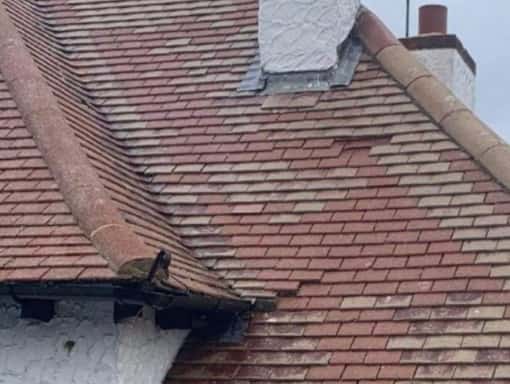 Introduction: Your garage roof plays a vital role in protecting your belongings and maintaining the integrity of your property. When faced with roof issues, hiring a professional garage roof repair service is essential to ensure the job is done effectively and efficiently. However, not all roofing contractors are created equal. In this informative blog post, presented by Eastbourne Roofing Solutions, we'll guide you through the key factors to consider when hiring professional garage roof repair services to ensure you make the right choice.
Experience and Expertise
Factor: Look for roofing contractors with a proven track record of experience in garage roof repairs.
Consideration: Experienced professionals have encountered various roof issues and have the expertise to diagnose problems and recommend appropriate solutions accurately.
Credentials and Licensing
Factor: Ensure that the roofing contractor is appropriately licensed and accredited.
Consideration: A licensed contractor adheres to industry standards and regulations, giving you confidence in their skills and commitment to quality workmanship.
Insurance Coverage
Factor: Verify that the roofing company has liability insurance and worker's compensation coverage.
Consideration: Insurance coverage protects you from liability in case of accidents or damage during the repair process.
Local Reputation
Factor: Research the reputation of the roofing contractor within your local community.
Consideration: Positive reviews, testimonials, and word-of-mouth recommendations indicate a contractor's commitment to customer satisfaction and quality service.
Written Estimates
Factor: Request detailed written estimates for the repair work.
Consideration: A written estimate outlines the scope of work, materials, labour costs, and timelines, ensuring transparency and helping you avoid unexpected expenses.
Warranty and Guarantees
Factor: Inquire about warranties or guarantees provided by the roofing contractor.
Consideration: A reputable contractor offers warranties on their workmanship and materials, demonstrating their confidence in the quality of their repairs.
Range of Services
Factor: Choose a roofing contractor that offers a comprehensive range of garage roof repair services.
Consideration: A contractor with diverse expertise can address various issues and provide solutions catering to your catering to your needs.
Communication and Customer Service
Factor: Pay attention to the contractor's communication skills and customer service approach.
Consideration: Effective communication and a customer-centric approach ensure you're informed throughout the repair process and your concerns are addressed.
Portfolio and Previous Work
Factor: Review the contractor's portfolio to assess the quality of their previous garage roof repair projects.
Consideration: A portfolio provides visual evidence of the contractor's capabilities and the standard of work you can expect.
Transparent Contracts
Factor: Ensure the contract outlines all terms, costs, and expectations.
Consideration: A transparent contract protects you and the contractor, setting clear guidelines for the project.

Conclusion: Eastbourne Roofing Solutions understands the importance of hiring an exemplary professional garage roof repair service. By considering factors such as experience, credentials, reputation, and warranties, you can make an informed decision that ensures your garage roof is repaired to the highest standard. Quality repairs protect your property and provide peace of mind, knowing that your garage roof will stand the test of time and weather conditions.
Call us on: 01323 402992
Click here to find out more about Eastbourne Roofing Solutions
Click here to complete our contact form and see how we can help with your roofing needs.